Suhu amat damai dan mengalakkan. Dalam linkungan 20 darjah celsius masih lagi syoq di dalam selimut. Sepatutnya ada janji temu pada jam 9.30 pagi. Tapi kau fahamkan 9.30 pagi orang Malaysia bagaimana. Paling paling awal pun akan jadi 10.00 pagi. Perlu diubah tabiat buruk ini sebab orang sini kalau janji pukul 8.00 maka pukul 8.00 lah jasad dan nyawa mereka berada ditempat yang dijanjikan. Tapi janji temu ini bukan sebarangan janji temu. Berhasrat nak join Aunty Juliah buka gerai waffle di pesta sukan.
Bangun pagi kaki ini masih lagi sakit disebabkan kepenatan berjalan sehari suntuk semalam. Kami bukan pi Schwetzingen saja nohhh. Malam semalam ada Heidelberg Castle Illumination which lasted for plusminus 15 minutes duration and held only once in summer. Though we're extremely exhausted, tapi sebab nak tengok jugak bunga api and all that we strived very hard for the arrival at Alte Brucke (Old Bridge).
Sampai sahaja di Bismarkplatz (town centre) saya, Qamal dan Sherif dah terpisah dengan yang lain lain. We walked through the street of Altstadt (Old Town) and it took about 15 minutes to reach the Old Bridge. The remaining four were just simply wait for the bus to get there. The closer we walk, the stronger the sound of fireworks boom. A great fireworks for me due to never saw any fireworks lively before. LOL.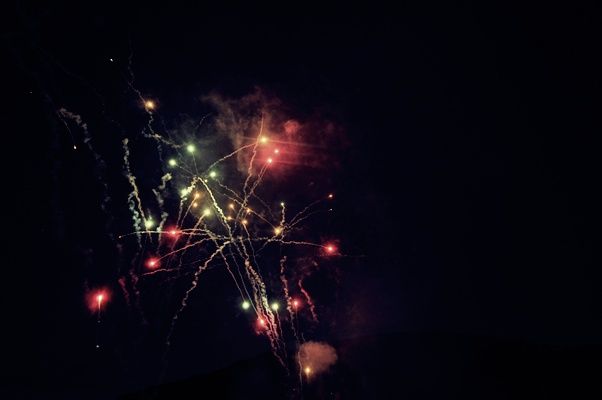 Only few sceneries that could be captured as I had wrongly set the shutter speed in the first place.
The attraction of Alte Brucke during that night.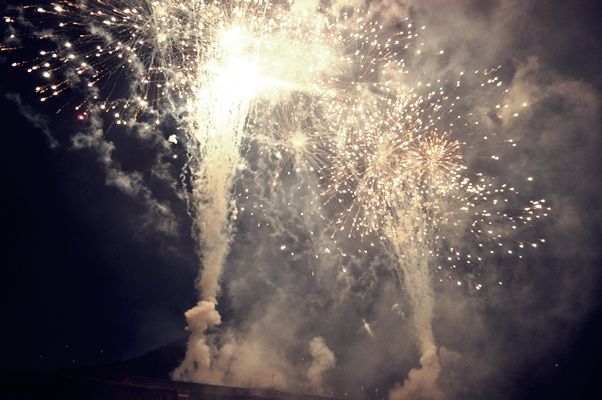 The peak.
Unfortunately, we did not manage to see the castle illumination as we're few minutes late. It only lasted for several minutes. I know it would be very lovely view as what you can see on this
picture
. It's not meant to be so what else, run home! The guys haven't perform their Maghrib lah.
See you.