Guten Morgen!
I woke up early in the morning. As early as 6.oo am. Wow! Hebat kau Arifah. Kat Malaysia 6.45 am baru kau bangun subuh. Kadang-kadang dan selalu jugak kan kau tidur balik tanpa solat. I would just woke up and directly on komputer riba checking any emails in, FB notifications, etc without yet brushing teeth. Thought of going to Bismarckplatz (towncentre) to have window shopping without the three guys. Renyah woo kalau ada lelaki ikut pi jalan jalan window shopping. It's cancelled since Aunty Juliah wanted to send us lunch meals at 12.00 pm. Mesti tunggu dia kat rumah sebab dia masakkan kari ayam untuk kitorang. Lama tu tiga hari tak makan nasi tauuuuuu. Mesti kena tunggu dia.
Aunty Juliah is very nice person the only one Malaysian in Heidelberg who lived in Germany for 21 years. She married a Deutsch husband and got two children. Peeps, she is so nice I tell you so willingly to pick six of us from Schmittener to her house which is near to SRH Hochschule just for breakfast! Haah touched!
So, here the breakfast.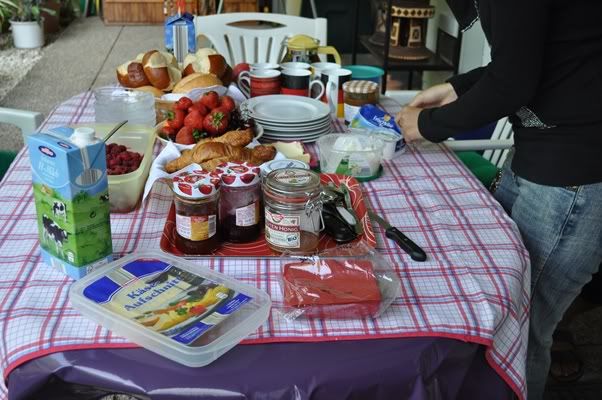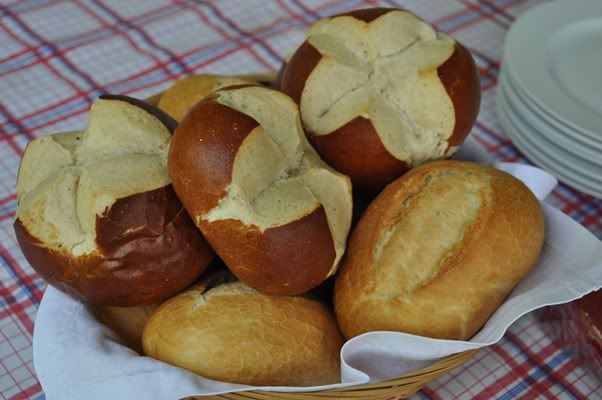 Breads we bought at Aldi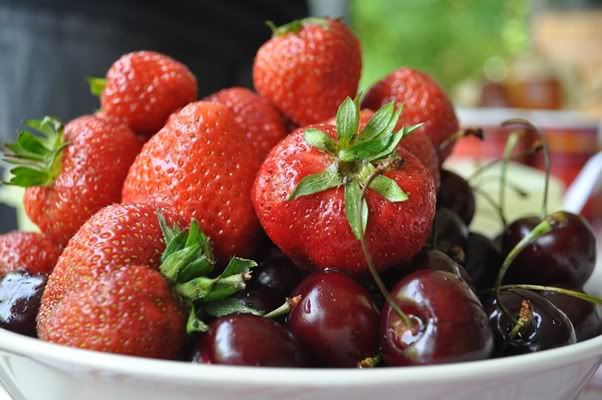 Nice fresh taste of cherry, strawberry and apricot. Apricot ada di dalam perut mangkuk.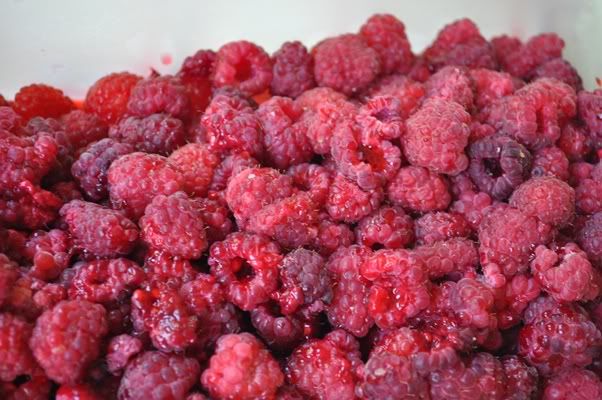 Fresh raspberry from Aunty Juliah's MIL house
Aku punya excited and peghak! Meluat tengok!
This is matsalleh breakfast feeling. Six of us looked highly kampung did not know the proper way to enjoy the meal. Nevertheless it was so tasty breakfast which we can just belasah whatever jam, fresh cheese, caramel paste and salad together in one slice bread.
See you later people.