Serious teruja sangat hari ni. Eksaited kau tahu? Bayangkan kau punya Professor datang melawat rumah kau. Selalunya student yang pergi rumah lecturer. Rumah kami yang hanya ala-ala kadar gitu. Segan dan malu dengan keadaan rumah yang tidak seberapa. Dia berbesar hati nak ajar kami buat sushi. Dah lama bahan-bahan sushi terperap dalam kitchen cabinet. Akhirnya bahan-bahan tu digunakan jugak.
Baru saya tahu betapa senangnya nak buat sushi. Though I'm not a big fan of sushi but I really enjoyed working with sushi ingredients.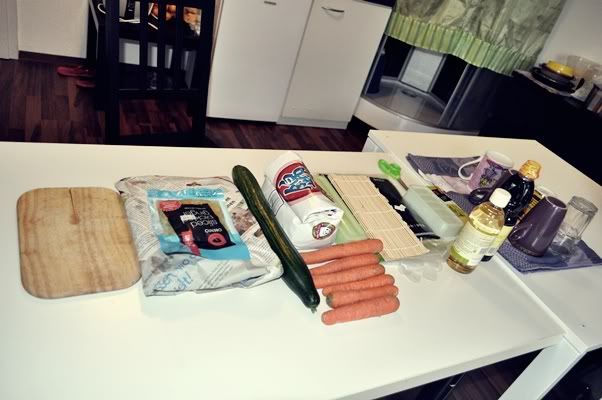 All you need.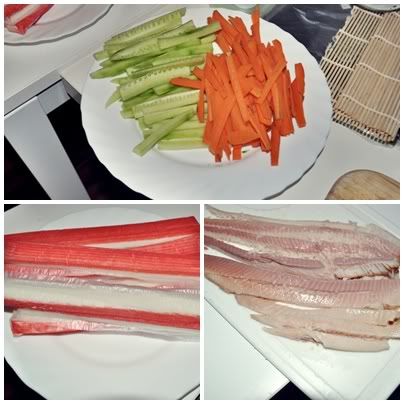 Only simple things. But any kind of vegetables, meats and seafoods will do.
Spread the rice. Sushi rice would be better than the ordinary one.
Process of arranging the ingredients.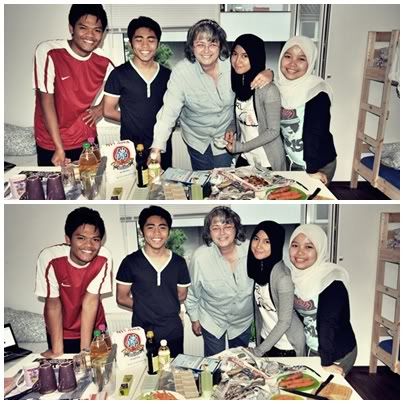 Professor Ada is in between of us.
*Credit to Qamal*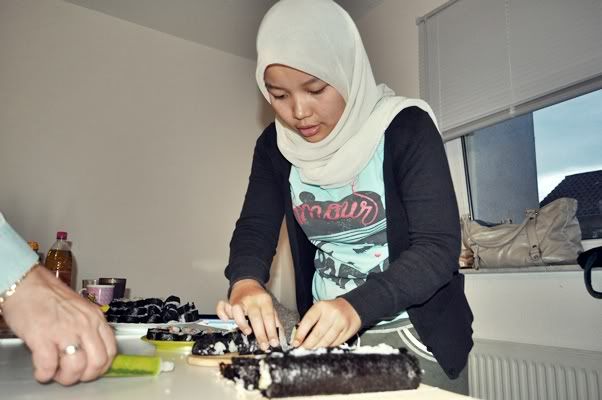 Slicing sushi roll into pieces.
Mungkin tidak secantik dan sekemas yang dijual di kedai. Tapi kami sangat berpuas hati dengan hasil kerja ini. Buat julung kalinya buat sushi. Memang ini pertama kali. Ok la ni kan?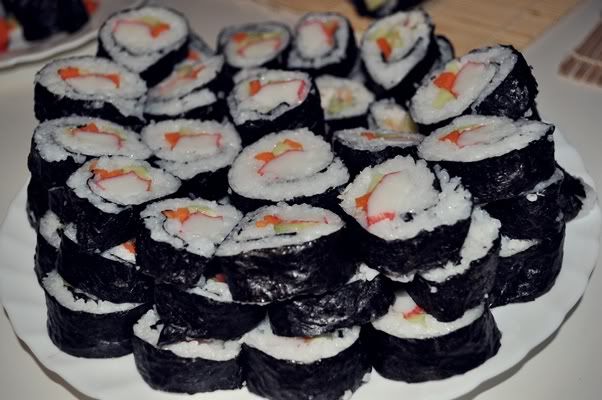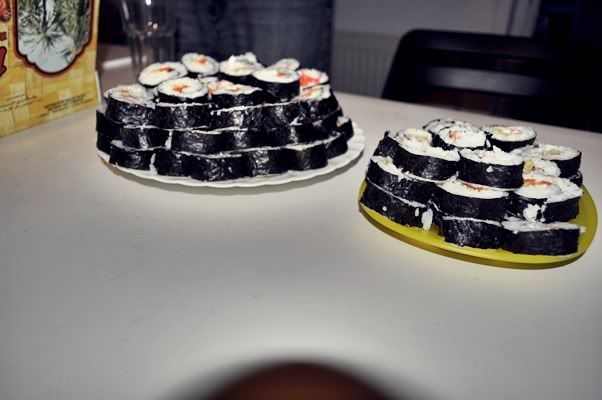 Yang buat saya terharu apabila Professor Ada sudi menyertai kami berbuka puasa bersama. Syafiq mengetuai bacaan doa untuk berbuka dia turut sama menadah tangan, makan cucur udang dan kari ayam bersama. Cuma dia makan pakai sudu dan garfu.